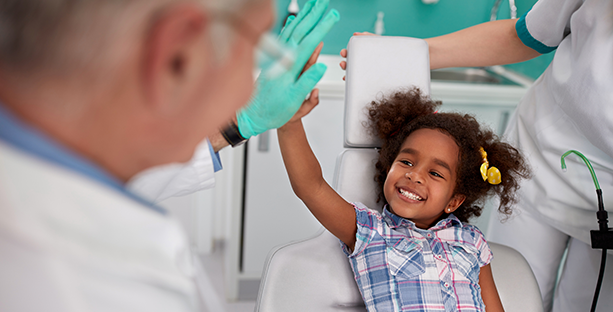 "Breakfast is the most important meal of the day."
We've all heard this saying before, but did you know that breakfast can also have an impact on the health of your teeth? February is Children's Dental Health Month and Cigna is promoting awareness of the impact nutrition has on children's oral health.
A healthy breakfast each day can help keep the dentist away. Here are some tips:
Make sure kids eat a nutritious breakfast each morning. This can help reduce their cravings for sugary snacks during the day.*
Incorporate at least five servings of fruit and vegetables into kids' meals each day. Finicky eater? "Hide" healthy foods like spinach, kale and other vegetables in a yummy fruit smoothie.